Let's make this the moment we all see the light.
THERE IS A BETTER ST. LOUIS FOR ALL OF US
IT'S HARD TO CALL 2020 A YEAR. In reality, it was something entirely else. Not really a passing of time as much as a passing of so much that previously was.
It was cataclysmic, tumultuous, disorienting, and unworldly.
Few of us at some point were not blindsided or broadsided, had plans ruined, or our lives upended in some way. Few of us were not angered at someone or something. Few of us were not dismayed, disgusted, distraught or even gripped in fear at some point along the way.
We were all made more vulnerable, more human. This, like a lot of other things we have forgotten, is something we share.
Though 2020 is now in our review mirror, 2021 has provided little relief. After a contentious presidential election, our nation remains divided. The rollout of vaccines is providing hope in our battle against the pandemic, but anxiety remains.
With all the disruption, chaos, and frustration that persist, it's easy sometimes to long for how things used to be. We should resist that temptation. As much as we may long for the past, there were too many things in our city and region that were broken or not working as well for all of us as they should. There was too much poverty. There was too much disparity and inequity of opportunity. There was too much violence.
For decades, these issues served to further perpetuate and deepen the longstanding divisions within us. This made us all weaker and held us all back.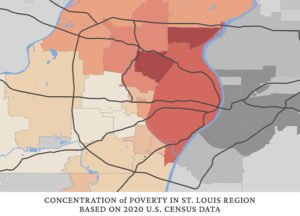 While many of our communities were succeeding, too many others were left behind and forgotten. The impact of this didn't just affect the people in those communities. It hurt us all. It made life terribly hard for generations of those who have been most directly impacted. It also made things harder for everyone else. It made it harder for our region to attract opportunities that would have made us stronger. It cost our region jobs, growth, and increased prosperity. It perpetuated the ills that filled our nightly news and tarnished our national image.
SOME PEOPLE MAY THINK THIS IS AN ODD TIME TO be talking about unity and coming together to create a better future. But if not now, when?
Maybe the events over the last several months can have some redeeming effects after all. While it's hard to speak for the rest of the country, maybe here at home we have to approach the brink in order to finally wake us up. To see that we are all connected. To realize that what impacts some of us affects all of us and that if we ignore the problems around us, they invariably become our own.
There is a better St. Louis for all of us. A St. Louis region that is more just and equitable—not by bringing any one of us down but by pulling the most vulnerable among us up. It's a St. Louis where a child's chances of becoming a healthy and successful adult aren't so heavily pre-determined by zip code. It's a St. Louis where more of our fellow St. Louisans have a place and a role to contribute. A St. Louis that is enjoying the growth spurts that other cities across the country have experienced, with an economic engine that, for the first time in many decades, is firing on all of its cylinders.
At some point, the chaos and unrest of our world will settle, and we'll all be able to take stock of where we are.
LET'S NOT BE IN THE SAME PLACE WE ARE NOW.
Because no matter what happens in Washington, D.C., no matter what political party is in power, no one is going to solve our problems for us.
If we can turn this difficult period into a new beginning for St. Louis, then at least the past several months will have had a silver lining and the loss, setbacks, and turmoil experienced by so many of us will not have been in vain.
Let's make this the moment we all see the light, come together, and make a real commitment to address the root issues that hold our region back so that we can all move forward—once and for all.
Sincerely,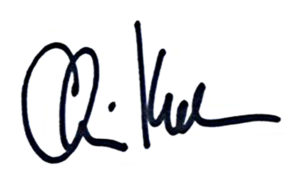 Chris Krehmeyer
President and CEO of Beyond Housing
CHRIS KREHMEYER is the President and CEO of Beyond Housing, a nationally recognized organization in St. Louis, Missouri. Chris has served Beyond Housing since 1993. Learning what makes communities successful and helping communities succeed has been Chris' passion for more than 25 years.
For media inquiries or to schedule Chris Krehmeyer for speaking engagements, contact terry@bailey-and-co.com.