Four Major Projects Making a Comprehensive Impact in North St. Louis County
In early April, Beyond Housing launched an effort called Once and for All that promotes our vision and strategic model for creating a stronger, more equitable, and prosperous St. Louis for all.
"We believe our holistic model provides a solution for addressing both our underserved communities and also St. Louis' many longstanding issues to move our entire region forward," said Chris Krehmeyer, President and CEO of Beyond Housing.
Though the area of Beyond Housing's focus in North St. Louis County has a substantial middle class, it also contains the metro area's highest concentration of poverty, followed by the northern neighborhoods of the City of St. Louis, which are adjacent to it.
What's important for all of St. Louis to understand is—these high concentrations of poverty and extreme disparities of opportunity don't just impact those most directly affected, they have contributed to our region's greatest challenges from failing schools to increased crime rates and our region's slow economic growth and steady decline in prosperity, national prominence, and influence.
This is why, in order for the St. Louis region to be successful in the years ahead, it's vital that we invest in our underserved communities and address these issues, once and for all.
Doing this effectively requires a comprehensive, holistic approach that addresses many different needs from housing to education, employment, health, economic development, and more, and utilizing a broad range of partners to fulfill it.
The following projects are examples of our comprehensive, holistic model designed to create real change in the face of complex challenges.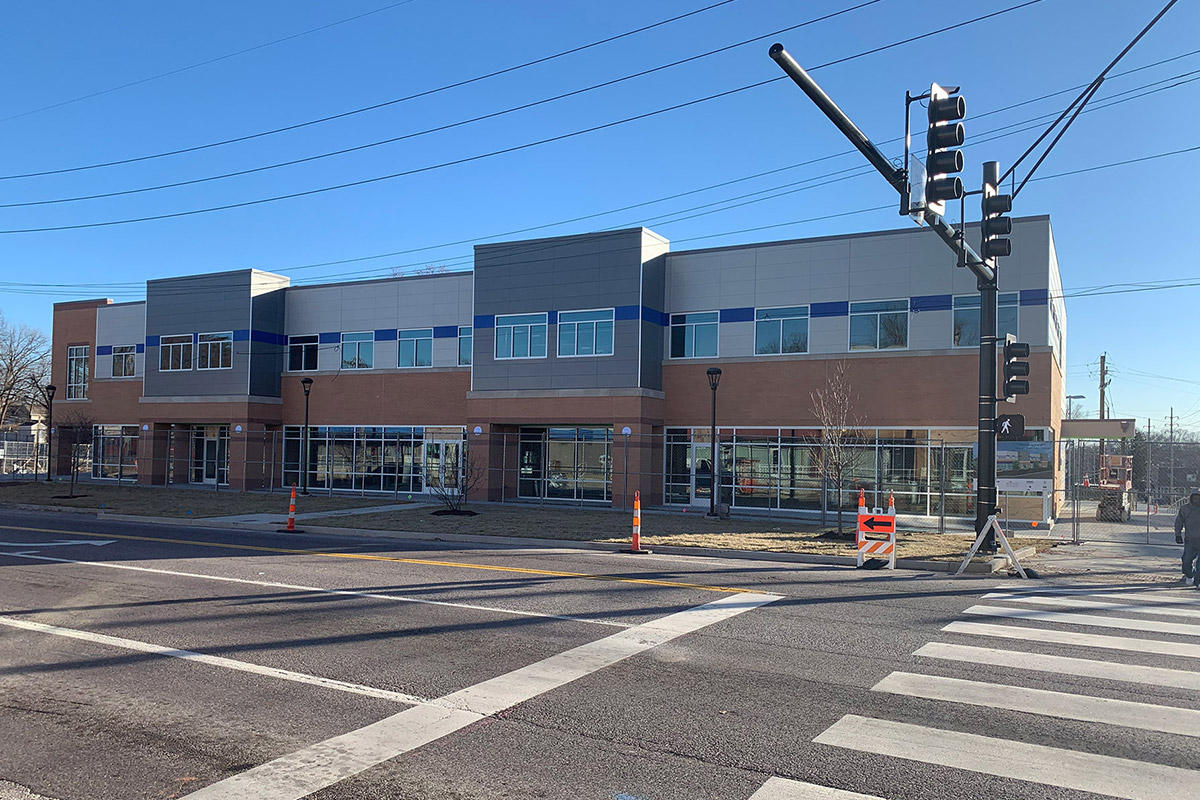 Developing Small Businesses and the Local Workforce
In June, the 18,000-square-foot, mixed-use building at the corner of Page and Ferguson avenues in Pagedale will officially open for business. The $6.5 million project exemplifies Beyond Housing's comprehensive, holistic model by:
Providing jobs and stimulating the economy. All of the incoming businesses have a solid track record of successful operation in industries from home health care to catering to retail clothing. They supplement rather than compete with the businesses that already exist in Pagedale and the surrounding municipalities.
Developing the workforce and providing opportunities for youth. The development's three restaurants and nonprofit community kitchen provide opportunities for young people to build their skill set within the hospitality industry while earning a good income and being exposed to a variety of career opportunities.
Expanding access to health-related services. The focus on well-being ranges from in-home health services to new eateries offering healthy options like vegan cheese and all-natural smoothies to a gym featuring burn-style group and personal trainings.
A Holistic Approach to Economic Development
---
For Shameka Smith, the Pagedale location of her gym, Burn 365, marks an expansion. The kinesiologist and former police officer started her business in her home's basement and later moved to a location on North Lindbergh. "I wanted to work with Beyond Housing because of the support they provide," she said.
That decision she made more than a year ago proved fateful. "Quarantine took all my money, and I wasn't sure how I was going to continue with my plans to expand," she said.
Beyond Housing helped entrepreneurs like Smith connect with grant funding for their buildouts—or it paid the cost itself—in order to ensure the pandemic didn't derail them.
To Krehmeyer, this is a natural extension of Beyond Housing's role of addressing interrelated needs by providing mutually reinforcing services. "We are successful in this duality of economic development, bringing businesses to the community and growing as a resource for them," he explained.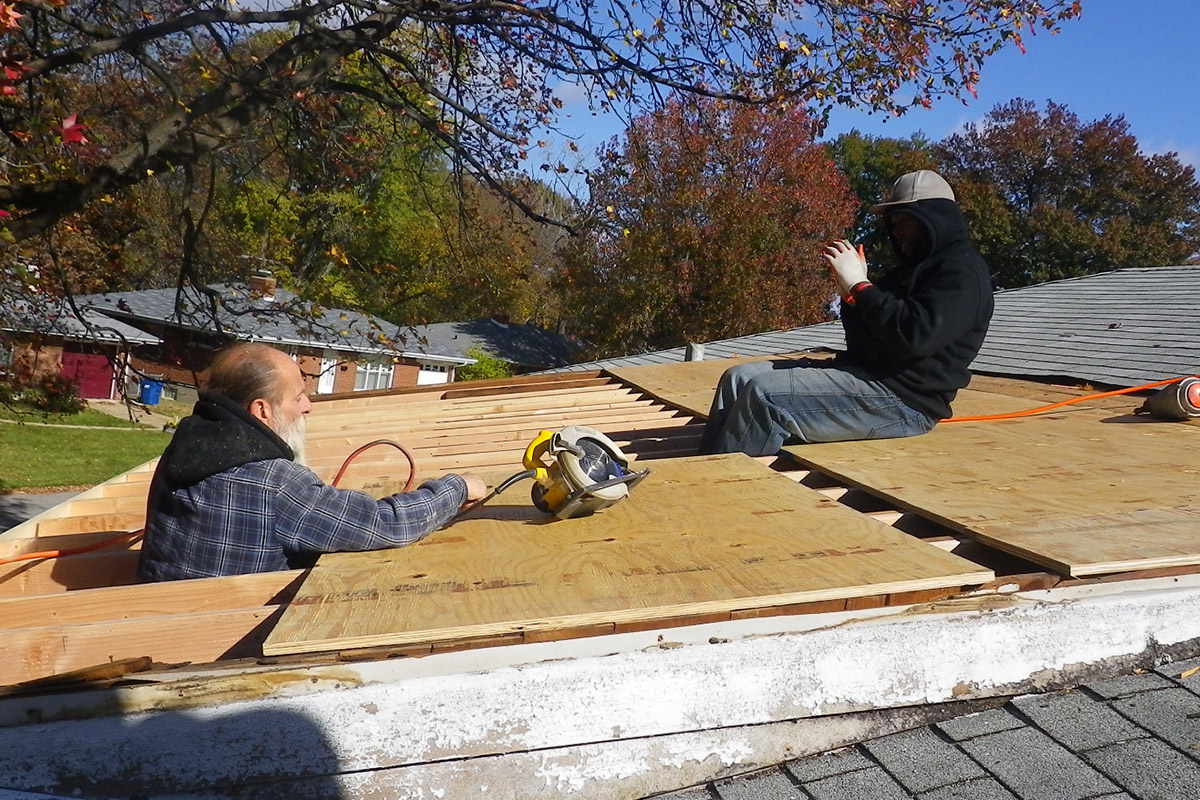 Strengthening Homeownership via Grants for Major Repairs
The cost of maintenance and repairs can be burdensome for any homeowner. For those on fixed incomes or in low-income situations, that cost can become a stressor that affects their financial stability, their health, and their family's well-being. When the housing stock across an entire community is compromised by delayed upkeep, property values suffer.
In late 2020, Beyond Housing received $3 million through the Affordable Housing Program from the Federal Home Loan Bank of Des Moines to address all of these issues. It was Beyond Housing's second year in a row to receive Affordable Housing Program awards—and together, the $6 million in awards for Beyond Housing's Community Home Repair Program will pay for repairs at approximately 300 homes across the Normandy school district over a three-year period.
The first focus is livability and safety of the homes—things like replacing roofs, handling deferred maintenance, or repairing plumbing and HVAC systems. A secondary focus is on energy efficiency, which helps keep families in their homes by lowering their utility bills.
The cumulative impact includes improving the physical environment, improving homeowners' financial situation, and boosting business opportunities for contractors. Last year, 100% of the companies contracted to do the repairs were minority business enterprises, or MBEs.
Over its 30 years in operation, Beyond Housing has rehabbed more than 1,000 homes, and Krehmeyer pointed to research showing that on blocks where the organization has done home repairs, property values have increased by 27%.
"When we think about wealth building, many families' major investment is their home," Krehmeyer said. Black families typically have just 8.6% of the wealth of the typical white family, so programs like this in predominantly Black neighborhoods are important for building assets across generations.
Community Home Repair Programs

Homes in the 2020-2021 programs
Currently applying
42
Applied
5
Inspected
8
Lined up for construction
9
Under construction
20
Complete
59
Homes in the 2021-2022 programs
Currently applying
52
Inspected
3
Lined up for construction
2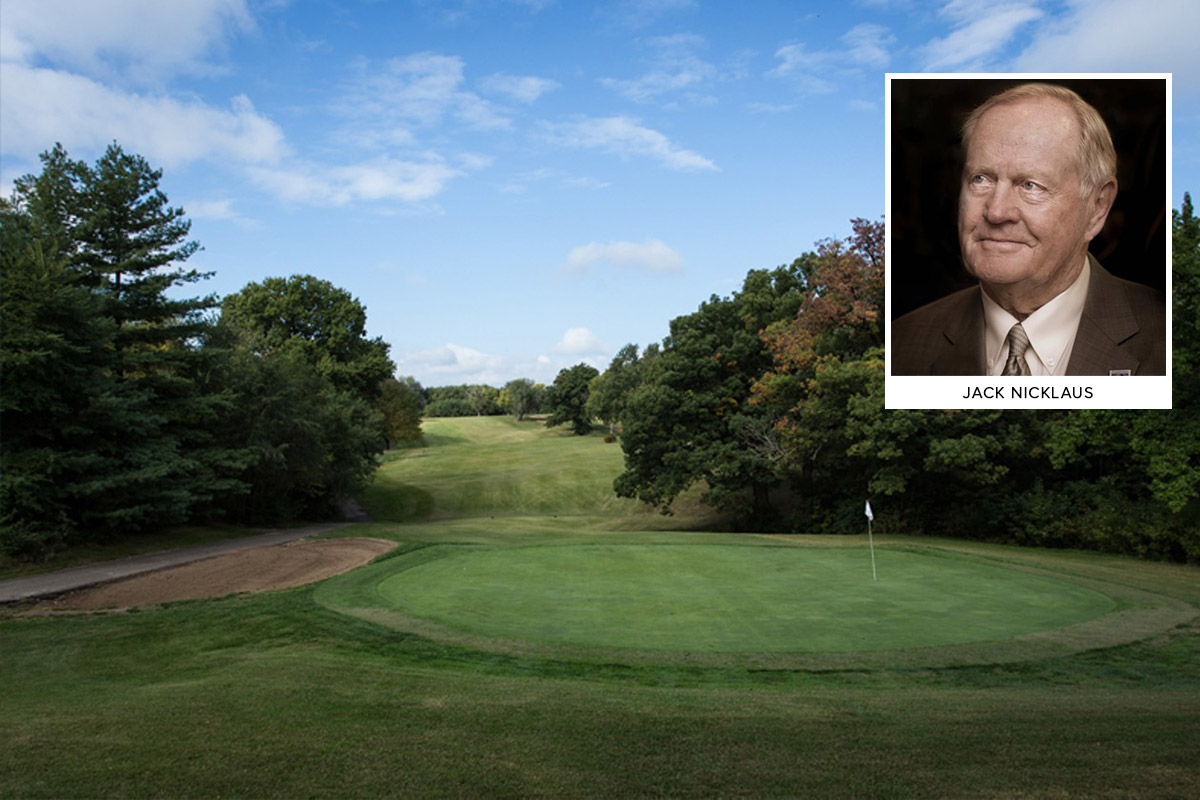 Leveraging the Knowledge of One of Golf's Living Legends
Golf isn't the first thing that comes to mind when St. Louisans think of socio-economic change in underserved communities. That makes Normandie Golf Course all the more exceptional.
The historic course, built in 1901, is one of the oldest public golf courses west of the Mississippi River. Beyond Housing and the Metropolitan Amateur Golf Association have been working with its current owner, to purchase and revamp the course. Their efforts got a huge boost in April, when golf legend Jack Nicklaus and his design firm agreed to join in.
Nicklaus will lead the fundraising effort and the redesign project. Once it's complete, Normandie will become a Jack Nicklaus Signature Golf Course.
"Having a golf course—and knowing the greatest golfer of all time came in to volunteer his time to support it—does a lot for community pride," Krehmeyer said. "Sometimes people don't know what they can wish for when it comes to amenities in low-income communities."
He noted that the course will remain open to the public after the renovations, and that local residents won't be priced out of green fees or memberships. "We'll invite the whole spectrum of St. Louis to play here," he said.
The Metropolitan Amateur Golf Association, an organization with more than 140 member clubs in the St. Louis region, promotes the game among young people ages 6 to 18. It hopes to encourage more neighborhood youth to give golf a try, become competitive players via school teams, and gain high-quality work experience at the club, whether as caddies, greenskeepers, or members of the hospitality team.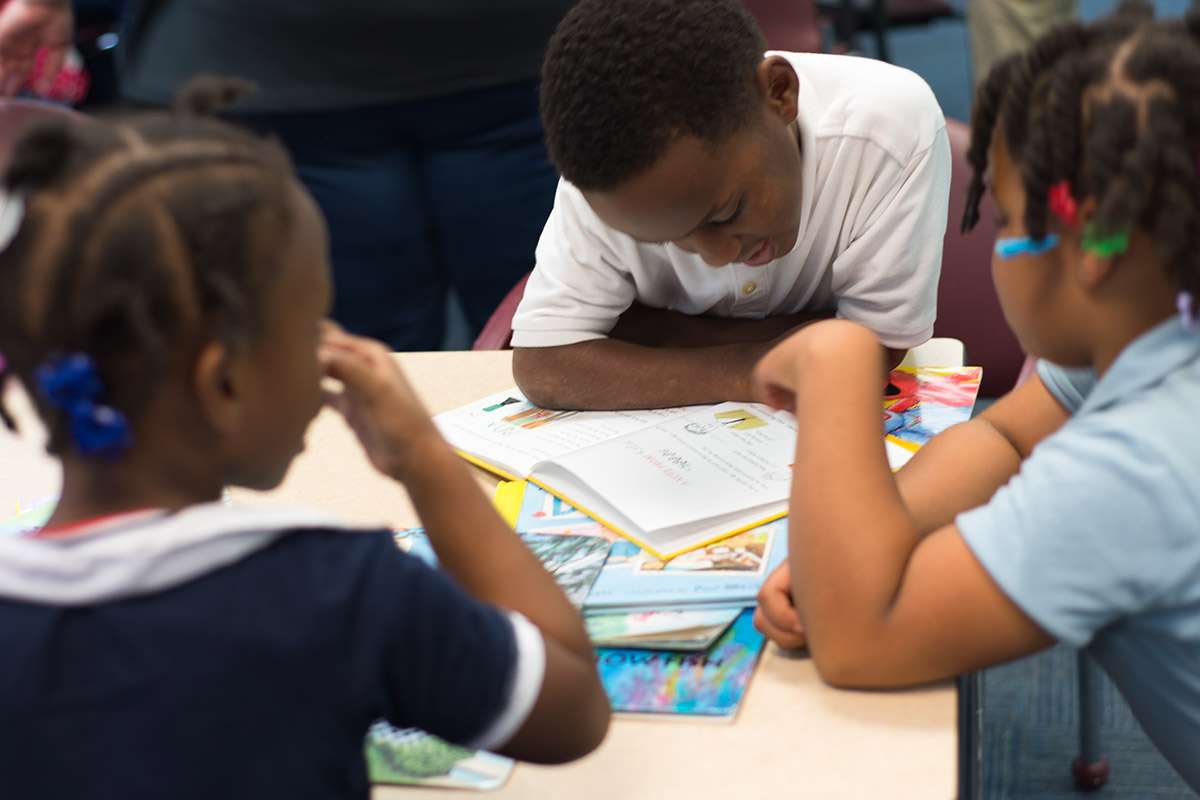 Investing in Education and Enrichment for Youth and Families
For more than a decade, Beyond Housing has operated a youth-focused center for after-school programs, summer school, athletic programs, and more in Pagedale.
"Three to 6 p.m. is the most dangerous time for kids when it comes to getting into trouble," Krehmeyer said. "We provide a caring and loving space where they can build trusted relationships."
The catch is that the current Pagedale Family Support Center has the capacity for only 50 to 60 children. When Beyond Housing explored ways to expand its youth programming, Krehmeyer said they quickly realized they would need to address this space constraint.
Those conversations led to a larger vision. Beyond Housing now plans to develop a $15 million multipurpose community center and gathering space for residents of all ages, centrally located at Page and Kingsland
Roughly 40% of the building will consist of classrooms and facilities for education programs, according to Ken Christian, who leads economic development and construction projects at Beyond Housing. An additional third of the building will focus on physical fitness, including a gym for basketball and volleyball, a suspended walking track, and space for exercise and weight programs.
"There's a big demand in the community for the physical fitness component," said Christian. Strengthening the conditions in the community that contribute to better health outcomes—also known as the social determinants of health—is a major focus of Beyond Housing's work.
The remainder of the new Pagedale building will house a multipurpose space with a full commercial kitchen. It will have capacity for 300 audience members at a stage performance or 200 diners at a sit-down event.
"The performance event space is a reminder that life isn't just about meeting basic needs," Christian said. "You will have a facility that addresses the whole person—and makes the community stronger."
Krehmeyer agreed that the multipurpose center "will help with the notion of placemaking in the community. Residents will be able to go from that space to the movie theater or grocery store. People will be able to find all that they need right where they live."
Toward a Stronger and More Equitable St. Louis Region
Beyond Housing has spent more than ten years creating the infrastructure of staff, partners, programs, and relationships that are essential for its comprehensive model to deliver major projects like these. As a nationally recognized community development organization, it is at the forefront of creating meaningful and lasting change in North St. Louis County.
As the Once and for All effort points out, there is still much work to be done to create a stronger, more equitable, and prosperous St. Louis region for all our residents. But Krehmeyer believes we have reached an inflection point as a society where a comprehensive, holistic model like Beyond Housing's can provide solutions.
As the Once and for All effort points out, there is still much work to be done to create a stronger, more equitable, and prosperous St. Louis region for all our residents. But Krehmeyer believes we have reached an inflection point as a society where a comprehensive, holistic model like Beyond Housing's can provide solutions.